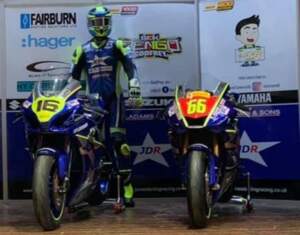 JDR racing, supported by Fairburn Heating Solutions had a successful launch night on 16th March.  The bikes looked great and there was a good audience there to see them, the riders and to wish the team good luck for 2019.
Ben and Ewan both participated in the 'No Limits' endurance race last weekend with  a 2nd and 8th place.  Ewan was supported by our very own Craig Carr!
With the season opening race on 19th April, it's now down to the final testing this week and then the final preparations for a successful season.