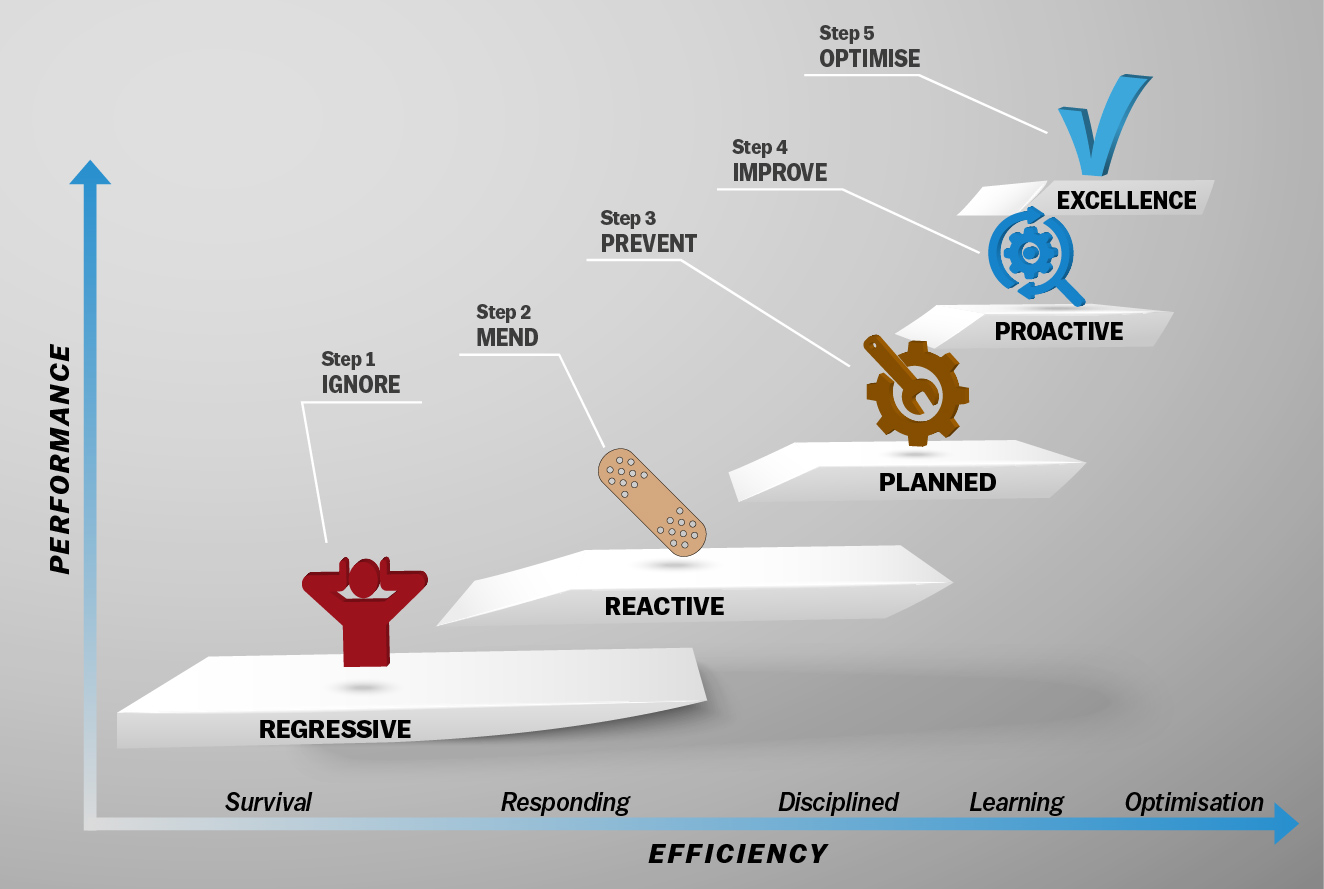 Asset Management Journey
The Fairburn Asset Management Journey is an excellence programme with structured steps specifically designed to reduce breakdowns, grow productivity and transform the performance of your industrial gas heating system.
For too many businesses, process heating systems are characterised by
Unexpected failures
Unplanned breakdowns
Unpredictable and uncontrolled repairs
Spiralling downtime costs and additional knock-on costs
And increasingly, as customers seek to reduce inventory costs, they are asking their key suppliers to demonstrate the systems and processes they use that ensure continuity of supply.
Our Asset Management Excellence Journey takes clients from a highly reactive (break – fix) method of operation through planned maintenance (fix before breaking) and proactive maintenance (fix and improve) to a position of excellence (improve and optimise) by drawing on 4 core principles:
Measurement
Monitoring
Predicting
Operating below failure point
In practice, we introduce a series of industry best practice enhancements, as defined by BS-EN 13306 (2017) starting with Condition-Based Maintenance, then Predictive Maintenance and finally Condition-Based Monitoring. In the final stage, monitoring of specific conditions enables us to predict the optimum timing for maintenance as shown in the diagram on the right
Operating in this manner can have a significant impact on the cost of service as shown in the diagram below  right.
Continual monitoring and proactive maintenance and renewal ensures system performance remains at an optimal level, maximising productivity and long-term cost effectiveness.
To discuss how the Asset Management Journey could benefit your business, please call us on 01886 358 025 or use the form on our Contact Us page