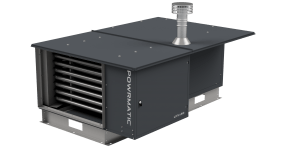 Commercial Heating System Maintenance
At Fairburn we offer unrivalled after-sales support and maintenance to ensure our clients' commercial heating systems remain as cost-effective as possible and extend the life of their system, improving the total lifetime value of this important asset and postponing the capital cost of replacement for as long as possible.
A well maintained commercial heating system will be more energy efficient, reducing ongoing costs.  A proactive maintenance plan will reduce the number of unplanned breakdowns and all the associated costs that go with those unpleasant events.
We have full Service Level Agreements (SLAs) with our commercial heating system clients for our maintenance service and we routinely measure our performance to check that we meet or exceed them.  In 2021 we achieved a 100% on-time response.
And when we arrive, our team of expert engineers are usually able to fix the problem first time, ensuring our clients are able to make a speedy return to normal operations.
We have carried out maintenance on commercial heating systems using equipment from a wide variety of manufacturers including Nortek, Powrmatic and Roberts Gordon (Combat).
If your commercial heating system is suffering unplanned breakdowns, or you want to check you have the most cost-efficient system, call us today on 01886 358025, send an email to totalsolutions@fairburnhs.com or use our web contact form